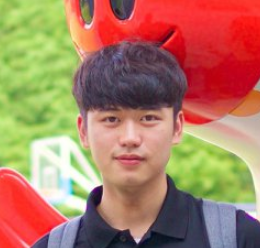 Computer Science & Engineering- Undergraduate
Student Researcher of Vision and Signal Processing Lab
Hankuk University of Foreign Studies (HUFS)
[CV][GitHub][Google Scholar]
---
I do research in signal processing and sometimes do research in computer vision processing.
As an undergraduate study, I mainly studied the anomaly detection problem for mechanical sound.
In company, I has researched deep learning models for speech signal processing, focusing on speech recognition.
I am interested in speech models, generative models and representation learning.
---
Personal History
[09/09/2019 ~ 03/09/2020] Naver Clova Speech Internship
[01/10/2018] Start Deep Learning study.
Scholarships
Full-tuition for 8 out of 8 undergraduate semesters
Interspeech 2020 Travel Grant
Presentation
[10/26/2020] Presentation ClovaCall paper in Interspeech 2020
[07/04/2019] Techtalk at Deep Learning Conference All Together(DLCAT)-2nd. (in Daejeon, S.Korea)
[03/10/2019] Techtalk at Korea Electronics Technology Institute. (in Seongnam, S.Korea)
[09/19/2018] Techtalk at Naver TechTalk. (in Seongnam, S.Korea)
Publication